Daniel here, just got back from Indie Game Con in Eugene. It was a blast! Thanks to everyone who came out and checked out the current build of the game.
Some feedback included: "This looks amazing. "Wow, I really like the colors!" "The art is a amazing" "It feels really great!" "Blowing up ships feels great" "I could blow up ships all day" "feels really natural" "This has a lot of potential" "It would be cool if I could ram the little ships with the big ship"

Ashley, Knower of Lore, and Daniel, Maker of Music
My favorite was a very young girl who had a bunch of buttons who started playing then said "I'm going to be honest, I'm just playing so I can have one of your buttons" Then after when we gave her a button she said "And I liked your game too actually."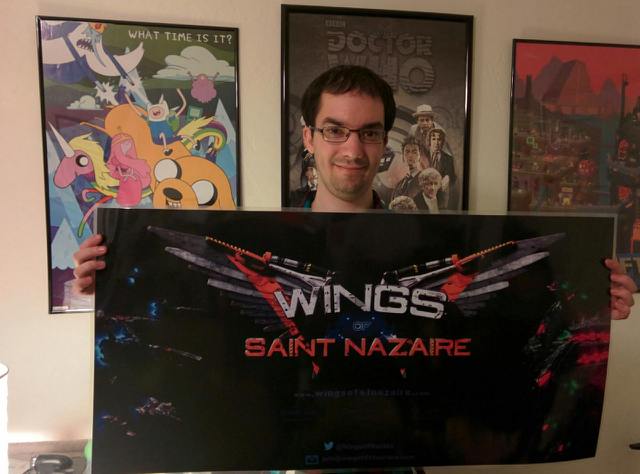 Daniel with the poster used at the con, the link goes to the full sized version.
Thanks again to everyone who checked out the booth at IndieGameCon!