Finished the missile locking system and the Power management systems! Here you can see me quickly locking onto a Dfhertas and ripping off a Phoenix heatseeker. Just before it hits, I manage to lock on and fire a Cyclops Image Recognition missile as well.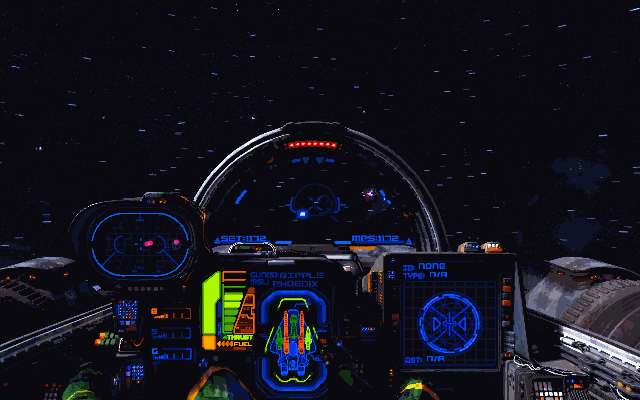 Here's a breakdown of how each power system works. Low is 25% power, high is 100%. Unpowered is < 25%.
Shields: Low 50% recharge rate, high 150%. Unpowered, shields drain.
Guns: Low 25% recharge rate, high 175%. Unpowered, gun capacitors drain.
Engines: Low 66% speed on regular and afterburner, high 133% + 150% fuel consumption. 200% consumption on Afterburner! Unpowered, afterburners are disabled and fuel consumption goes up.
Now I have to add Top/Bottom armor displays to all the cockpit status displays. Then I'll be working on further damage modelling for individual components.
Enjoy!