Hello, everyone! Over the last few days I've been working on polishing a rather stale part of the game - the orbit camera. As most of you know, you can trigger this by holding down tab, and then rotate around your ship. It's very pretty, but the motion of it and the general feel was very, very basic. So I took some time away from extremely frustrating bugs (more on that later) to build myself a better, more dynamic system. I focused on making the motion smoother, having the camera react to the action around it, and generally tying to make it feel more exciting. Here's where I landed!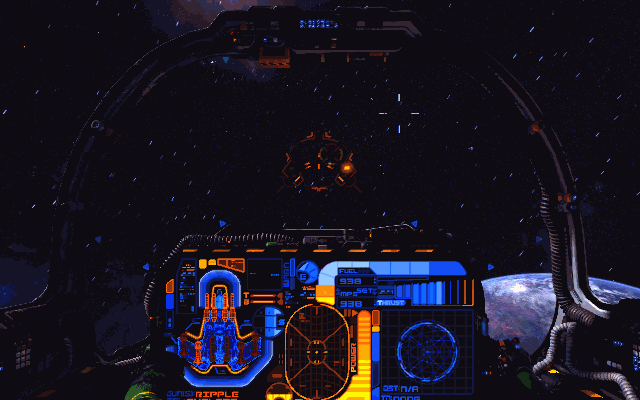 As you can see, we also have reverse thrusters working on all the fighters, now. It definitely adds another wrinkle to the gameplay, and I know I will have to revise the missile AI so they aren't constantly fooled by it.
The other part this Orbit camera revamp allowed is more cinematic external shots of your ship. That being so, I took the opportunity to add a long-missing part of the game... Autopilot cinematics. These play when you transition from one nav point to the next. I'm pretty proud of how these are looking. I still need to add some trail/engine effects to the whole shebang, but it's still really neat looking.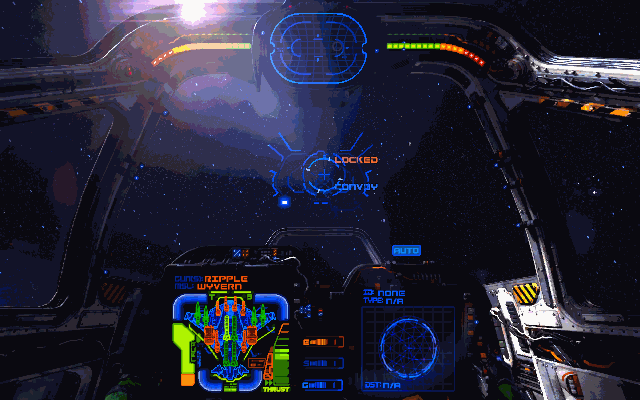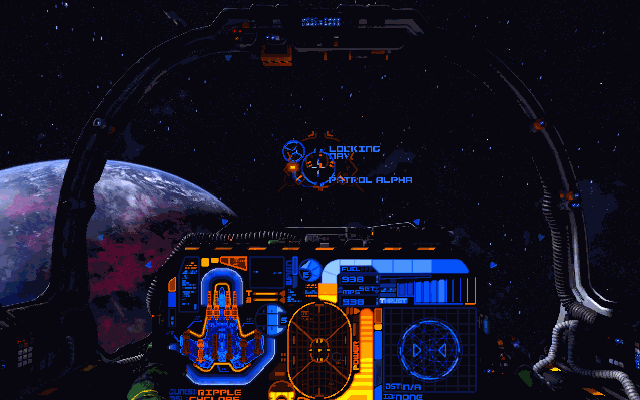 I love the homeworld style cinematic black bars, and I always have.
Anyhow, I'm working on polishing this up, and then building the first actual demo mission! the only cinematics/gameplay loop left to do is the landing sequence, and I have a pretty good idea what needs to happen there.
Till next time!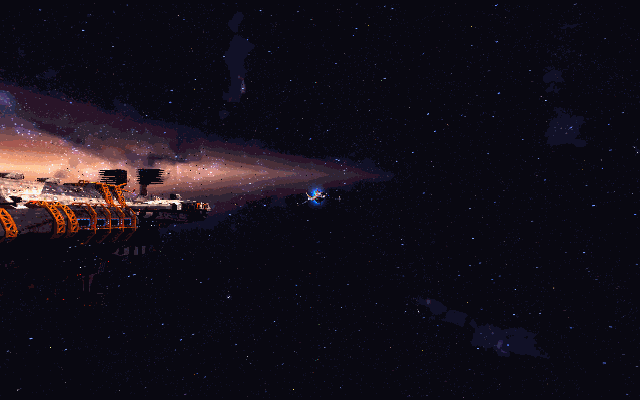 (P.S... Those frustrating bugs were fixed within 5 minutes of Jan signing on yesterday, making me feel like a right moron.