TARGET INFORMATION UPDATE!
posted by Howard Day (Artist/Designer)
on 10/11/2014
Hello, everyone! Today I added shield read-outs to the targeted ship display. Yesterday, Jan had helped me get the armor/ship damage looking right - before it wouldn't show the proper damage for the proper angle of hit.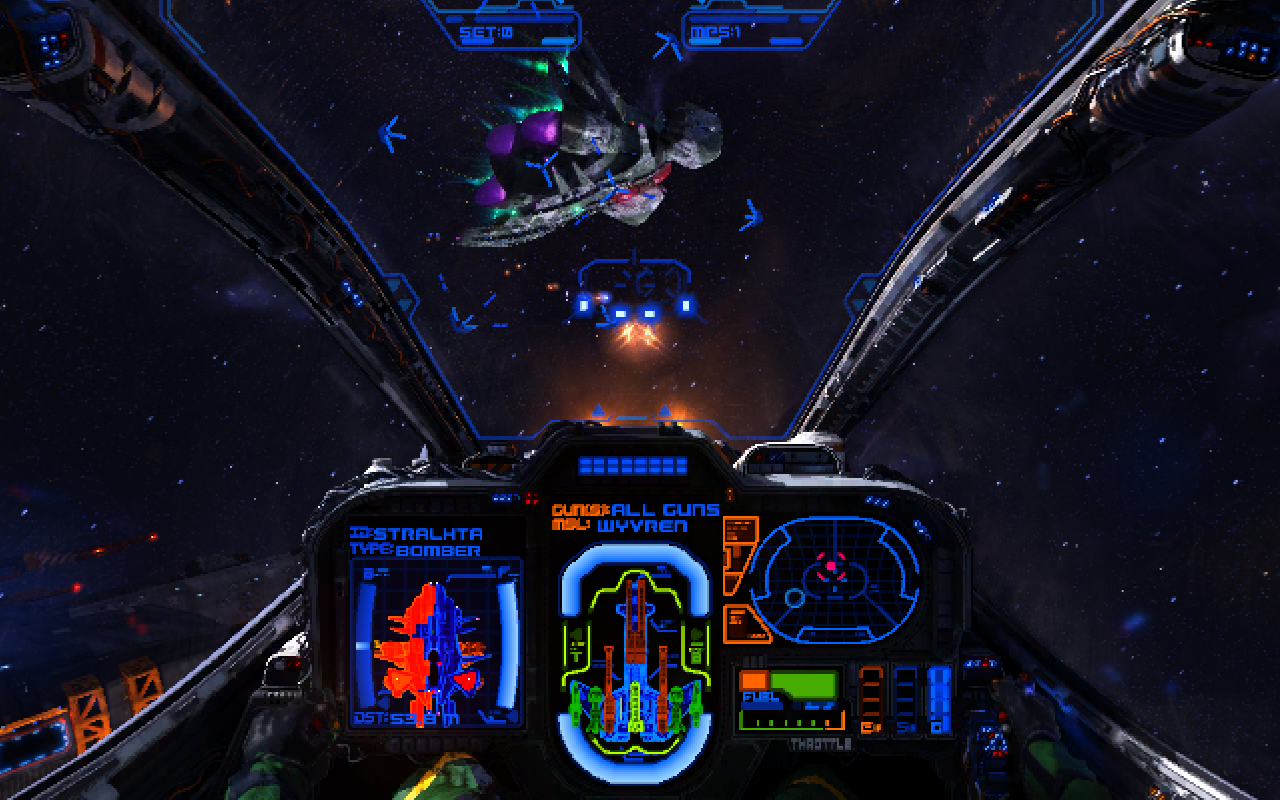 You can also see the updated player ship status display - it now also shows readouts for your top/bottom armors. Next up, fixing some ship damage bugs, adding more damage effects to the ships (arcing lightning, sub component explosions, engine sparks) Until then, Enjoy!